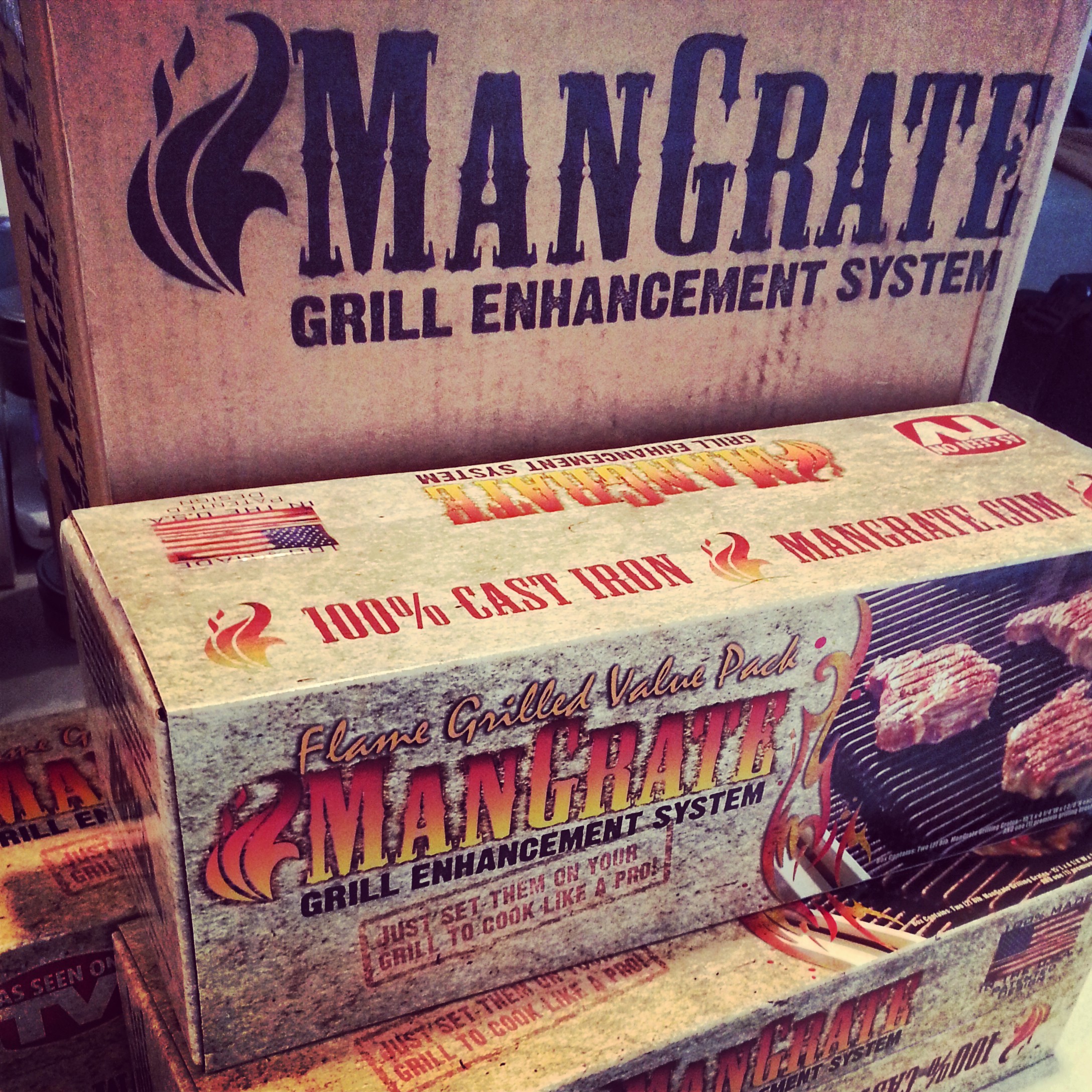 Our friends over at ManGrate.com sent us a few boxes of the increasingly popular ManGrate Grill Enhancement System. Justin at ManGrate.com asked  Steaknight Magazine if we were willing to give them a try. We have to admit we were not to sure about this product. We questioned why it would be necessary to put grilling grates on top of the ones that are already on the grill? Wouldn't they add distance from the heat and make the grill less effective?
The only way to find out was to give them a shot. We opened up the boxes and noticed first off, that they weigh a ton and that each box comes with its own ManGrate grill brush. That was a nice touch right off the bat. We followed the instructions that they came with and seasoned the grates. This was a quick simple process. All that needed to be done is oil the ManGrates up with some olive oil and turn the grill on high for a few miniutes. We were ready to cook. So, as the instructions said, lower the heat to medium and it's ready to go.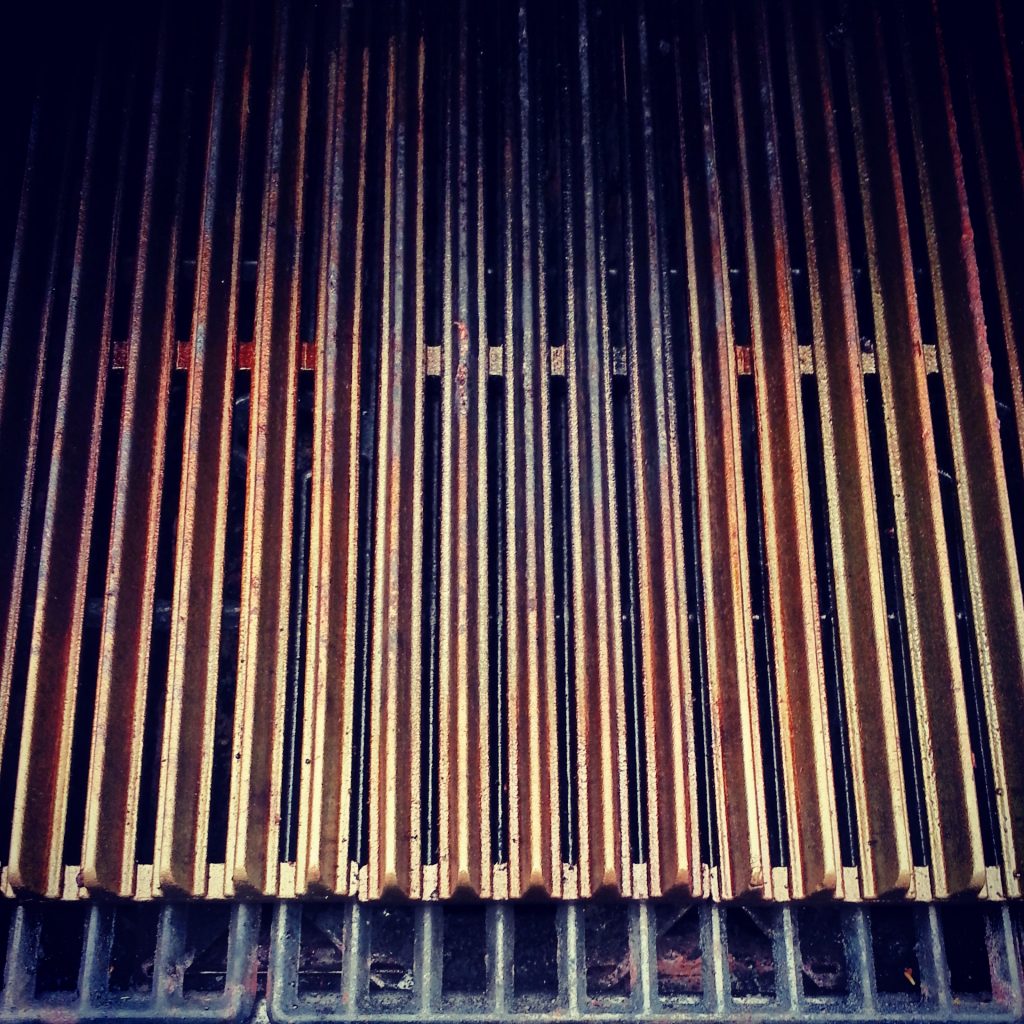 Right away we noticed that these cast iron grates get and stay super hot. And as every person who has ever grilled a steak knows, you need that high heat to get a good sear and to get those great looking grill marks.